Walnut slab 1
37" L x 19" W x 3" T
Side 1
Very nice figure on this piece.
Black Walnut planks
56" L x 7" W x 1" T
These two are destined to become a river tabletop for a small bar with a teak wine rack base.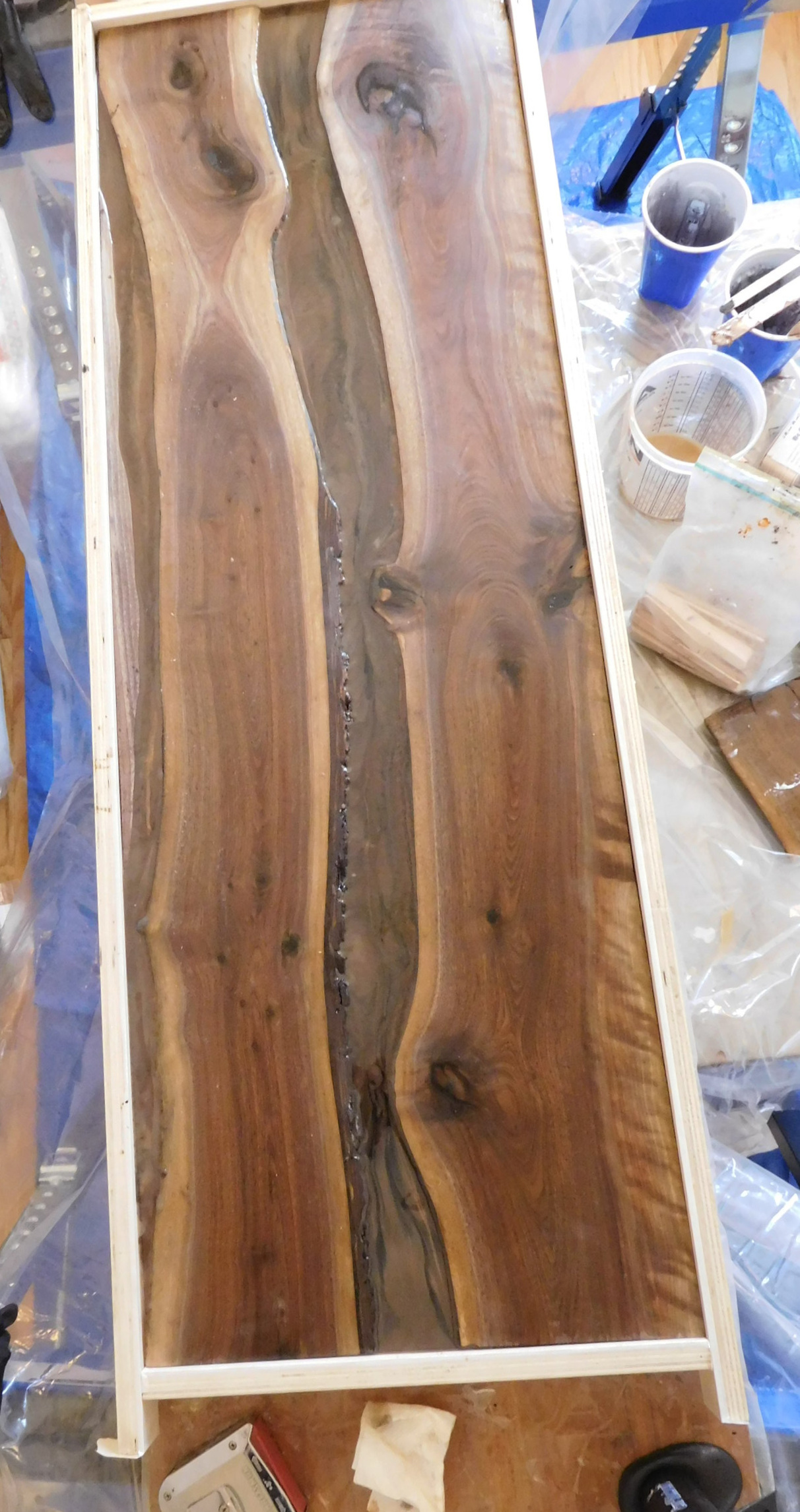 Walnut Planks
The finished size will be 44.5" L x 16" W. The fill is a "dirty pour" done with a tan epoxy base and iridescent gold, rose, and walnut mixed in.